Papinelle x Megan Hess | Sweet Dreams & Floral Fantasies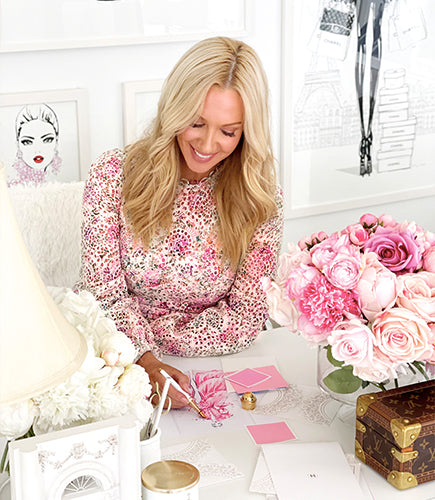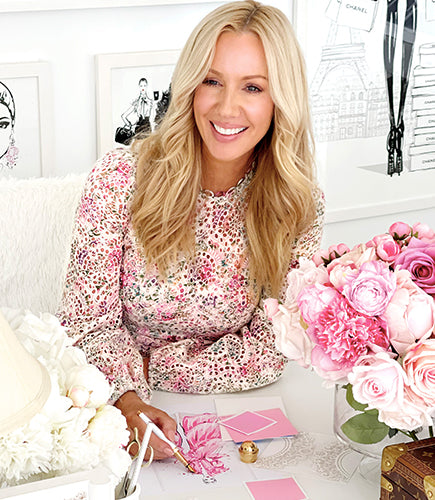 On the occasion of Papinelle's third collaborative collection with Megan Hess—an inspirational mélange of butterflies, florals and "couture fairies"—the globally renowned fashion illustrator invited us to tea in her studio to discuss the joy of shared creative projects, her favourite pyjamas, and the bedtime routine she swears by for the best night's sleep.
Megan Hess has an entire section of her wardrobe dedicated to pyjamas. When it comes to her pillowslips, only silk will do. And, like us, she loves to sleep, employing an impressive bedtime routine to ensure she gets enough of it to fuel her impressive creative output. Could we adore this globally renowned fashion illustrator any more? The answer is, of course, a resounding yes. We could go on and on about the divinely talented, Brisbane-born artist, with whom Papinelle has been honoured to collaborate on two of our dreamiest limited-edition collections to date—not to mention our latest (and best-ever, we think) Papinelle x Megan Hess collection.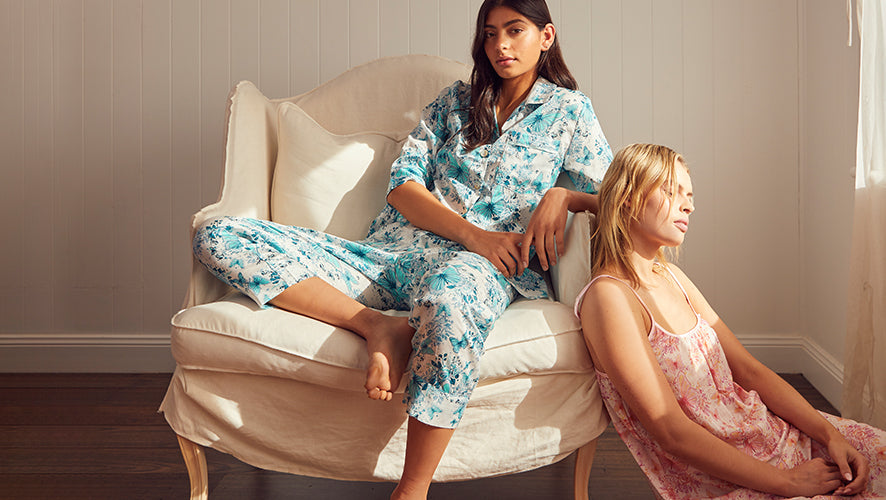 "
This is my third collaboration with Papinelle and I think this it's my favourite print yet!"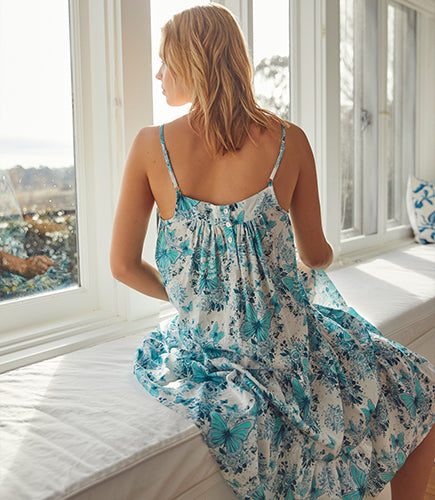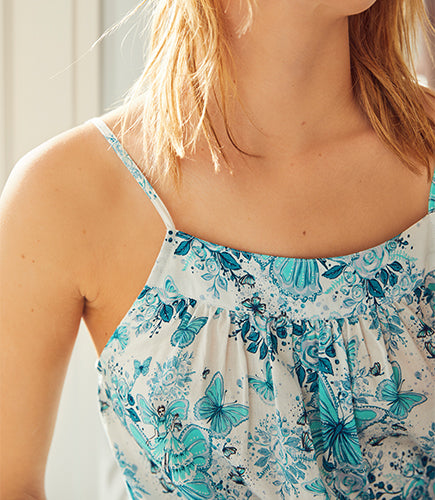 With her home and work base in Melbourne, Megan's life is a whirlwind of travel, frequently breezing into the fashion capitals of London, Paris and New York, or the Middle East. When she's not there to meet up with clients ranging from Louis Vuitton and Prada to Tiffany & Co, Chopard and Cartier, you might catch her live sketching at any of a number of luxe hotels in the hospitality group for which she's a global artist-in-residence. Her beautiful and distinctive illustrations—crafted with a special Mont Blanc pen she nicknamed 'Monty'—have appeared in glossies like Vogue and Harpers Bazaar. Having illustrated Candace Bushnell's original 'Sex and the City' novel in 2006, Megan has also gone on to publish 22 of her own books—ranging from explorations of the inspiring lives of fashion icons like Audrey Hepburn, Coco Chanel and Christian Dior, to charming titles for younger readers.
"
"I always feel that I learn something new from every collaboration. It's also so excitingto combine thoughts, processes and minds."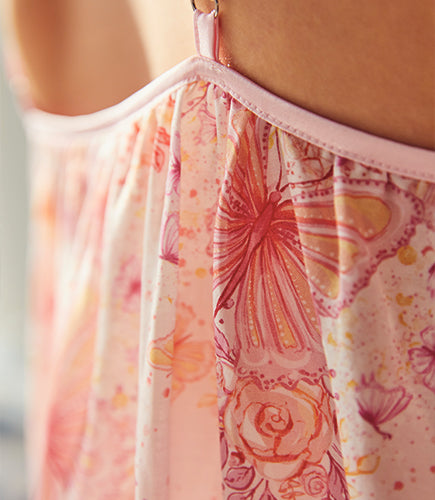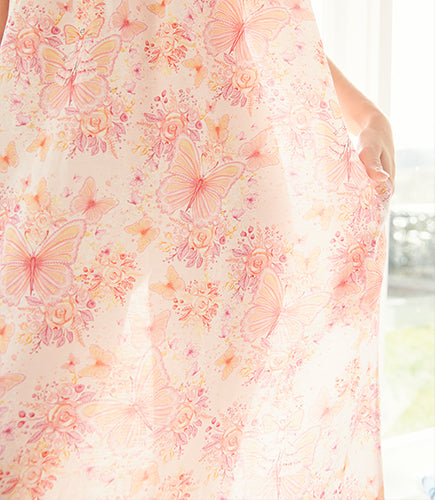 What's the draw of collaborative projects for you?
I've always found collaborating such a wonderful experience in terms of creativity. For me, it's always about what potential there is to create something new and inspiring. I always feel that I learn something new from every collaboration. It's also so exciting to combine thoughts, processes and minds. In many ways, collaborating forces you to think differently, and I love that aspect
What was your inspiration for this latest Papinelle x Megan Hess collection?
This is my third collaboration with Papinelle and I think it's my favourite print yet! My inspiration was beautiful soft apricot, peach and pink-toned butterflies. It was almost like an imaginary garden with butterflies, flowers and fairies! My fairies are more like 'couture fairies!' We also created a beautiful blue version of the print, which is equally lovely.
Pyjamas—yes or no?
Yes! Always. In fact I have a whole section of my wardrobe dedicated to my sleepwear. I switch it depending on the season and I love certain sets for travel or vacations etc.
Are you a morning person ora nighttime person?
Hmm… I do LOVE to sleep in but Ialso love to get an early night. I guess I love to get as much sleep as possible!!
How much sleep do you need in order to function well?
I love to get a full eight hours and I do really notice the difference if I get a lot less sleep. I've learnt over time how crucial sleep is to my creativity, happiness and health.
What are your best sleep tips?
I have a full wind-down to sleep routine! Every night I love to have a relaxing hot bath—dimmed lights with a lavender scented candle. I always spritz on a really comforting fresh scent after my bath. I keep my bedroom completely dark. I sleep on a silk pillowcase and always wear pyjamas for that season. I never bring my phone into my bedroom and I try to not even look at it about an hour before bed. Wow, does all that sound exhausting? It's actually really peaceful! I promise.