Papinelle X J. Pitjara Long | On Country
Papinelle x J. Pitjara Long is a collection close to our heart, inspired by the heritage of Australia's First Nations people, and paying homage to the artist whose powerful vision has brought it to life.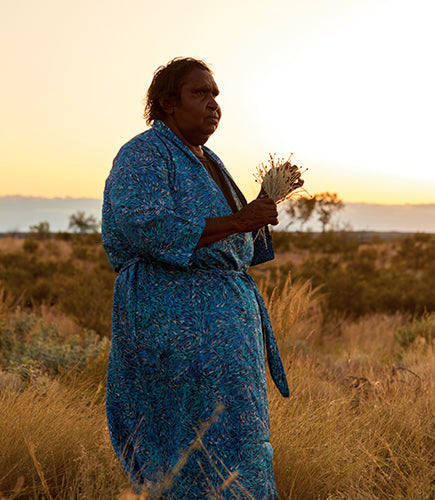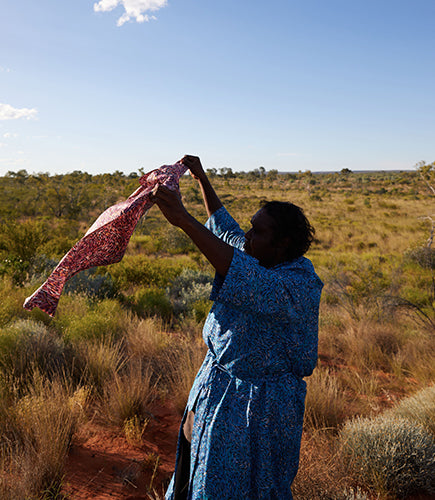 "
As a brand that celevrates the diversity of our Australian heritage and the beauty of our natural worl, we felt incredibly privileged to have worked alongside the artist and with Utopia Art Centre for the Papinelle x J. Pitjara Long Colelction. Papinelle is so proud to uphold the legacy of one of Australia's foremost Indigenous artists.
Joining Papinelle in partnership with David Jones, for one of our most soulful creative collaborations yet, the late Indigenous artist J. Pitjara Long has lent her exuberant expression of the natural world, rooted deeply in her culture, to this vibrant, painterly print. Regretfully, she passed away late December 2022 and so it is with the upmost respect for her artistry and in honour of her legacy that we introduce Papinelle X J. Pitjara Long.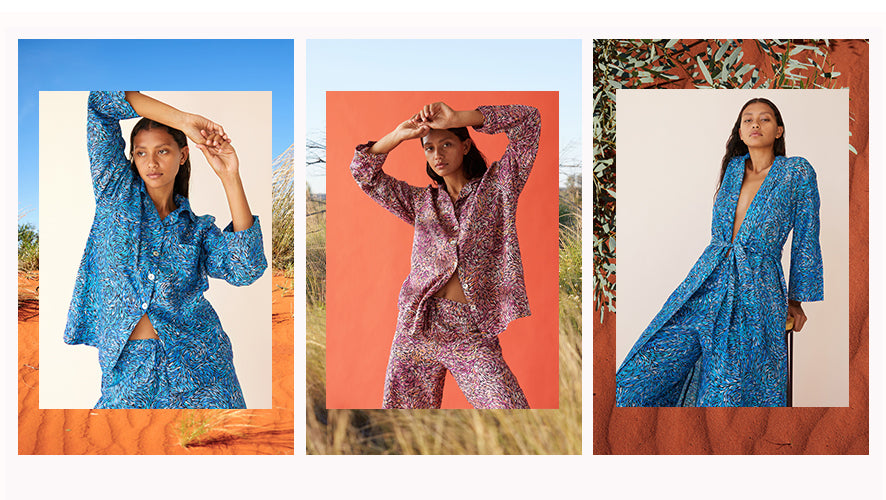 "
The Yam Leaves are painted with fine, precise and beautifully feminine brush strokes making her the perfect partner to collaborate with.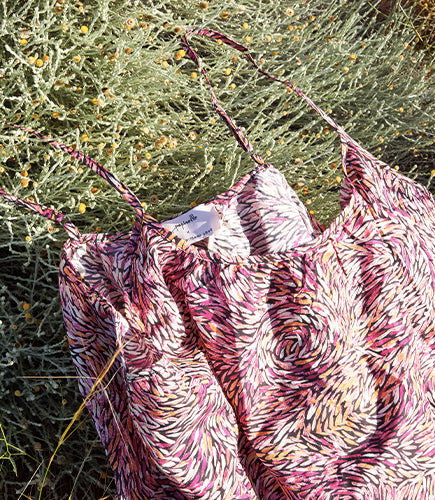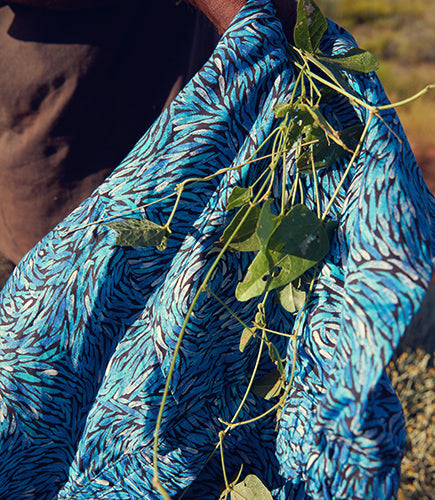 In palettes of restful blues and spirited pinks, J. Pitjara Long's representation of Atnwelarr or Bush Yam unfurls in a meeting of traditional and contemporary design. Her brushstrokes have been guided by the stories passed down for many generations through J. Pitjara Long's family as custodians of the Bush Yam.