Papillon - Float Like A Butterfly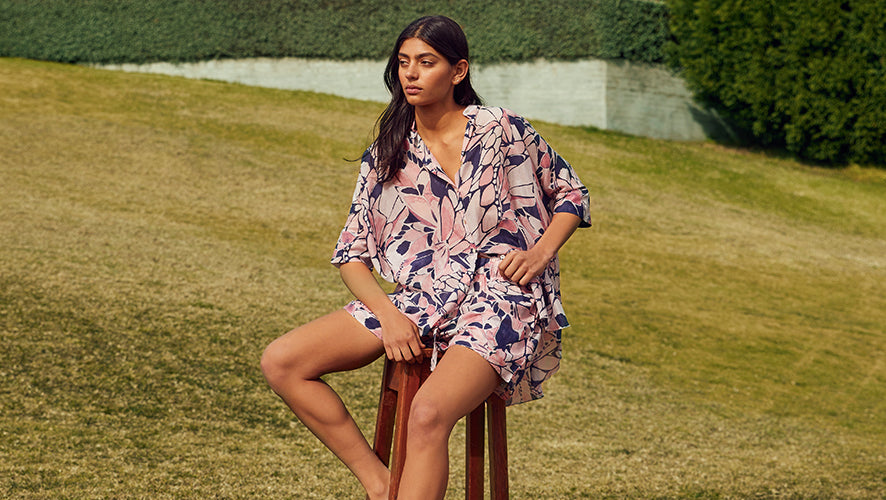 Just the PJ print to (up)lift you straight into dream land, Papinelle's pretty, soft, and oh-so-feminine butterfly-inspired Papillon collection is also an ode to the natural world and a symbol of our commitment to our sustainability journey.
We've long held the belief that an exceptionally pretty or stylish pair of pyjamas in a soft, silky, utterly feminine natural fabric can transform even the most mundane of bedtime routines into one that's uplifting every way, in which you're inspired to sleep more soundly, dream more sweetly, or just feel quite wonderful about yourself. The kind of pyjamas that feel like the ultimate reward for all your efforts, and (well, why not?) for just being you. So good they are that you also want to gift them to your favourite friend, or in fact every girl you know and adore, so they can feel just as delighted by the sheer luxurious fabric or dreamy print as you do.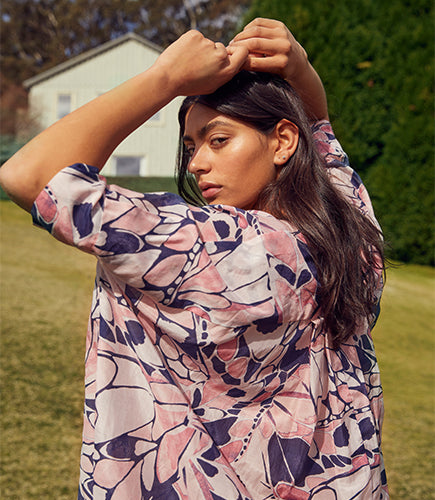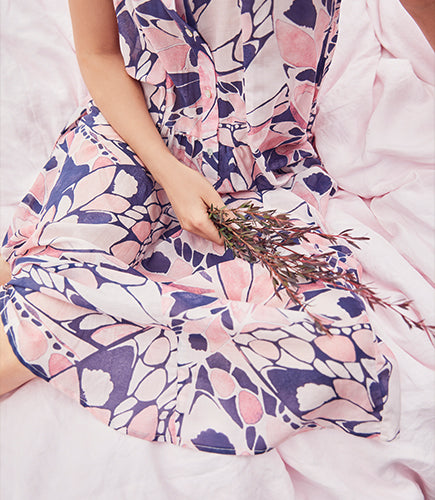 One of our most inspiring prints—equating with truly beautiful PJs—simply has to be Papillon. Because what could be dreamier than the delicate, ethereal butterfly? What could also be more fitting a symbol of our love and respect for the natural world, which hangs so precariously in the balance?
"
Like the butterfly, with its colourful wings and delicate floaty movements, our print is soft, feminine, and beautiful.

The butterfly is a recurring symbol in great literature and visual art, from ancient through to modern times, signifying transformation and hope.
It's also a symbol of the human soul and of the spirit world, softly flitting between conscious and unconscious realms. By night, it gently guides us into peaceful sleep through our dreams, where its appearance can be interpreted as the realisation of our deepest desires and wishes, and the manifestation of our truest selves. There's another side to it, one linked to the creature's metamorphosis from caterpillar to cocoon to its resplendent emergence as a butterfly, a short but vivid lifecycle that's symbolic of the ephemeral nature of life.