Grace: Is it our most beautiful print ever?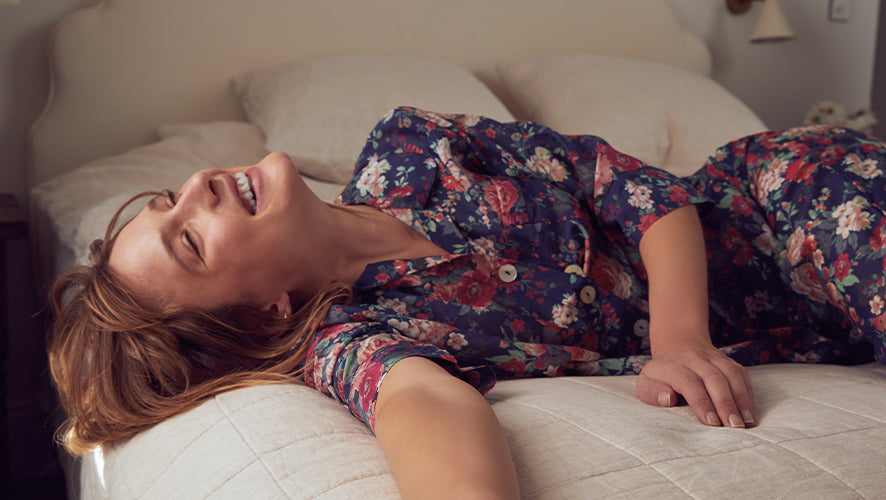 What's in a name? We think 'Grace' perfectly describes the elegant yet stylish feel of this classic Papinelle print
Hand-painted floral prints are at the heart of Papinelle's 20-year heritage, among them designs originating in our own creative studio as well as collaborations with artists around the world. Elegant, stylish, and intricately detailed, Grace is one of our all-time favourite prints—but is it the most beautiful of them all?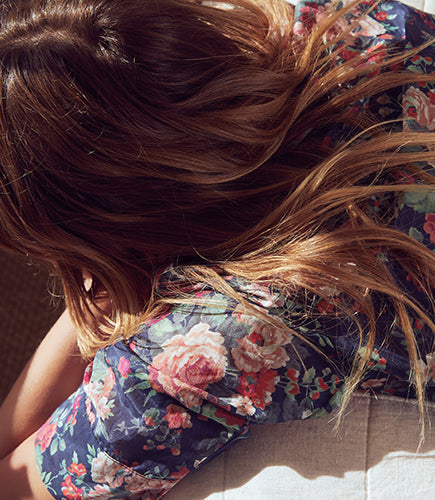 Passionate about print
We quite literally eat, sleep, and dream beautiful floral prints. (Or at least do so while cosily wrapped in our most beloved printed PJs.)  Beautiful hand-drawn prints are intrinsically connected to Papinelle's heritage.

"The brand originated at Paddington markets in 2003 selling floral printed pajamas, and, to this day, most of our prints start with hand-painted florals designed by artists all over the world," our Co-Creative Director Renae James explains. And so, when it comes to deciding which are our all-time best designs, it's a subject of great debate, subject to personal taste, current mood, and what the weather might be doing on a given day.

 For the Papinelle team—and, judging from its popularity in our stores, for our customers, too—Grace ranks right up there at the very top, defying seasonal shifts, fleeting trends, and even differences in age.

What's in a name? And what makes it stand apart? Renae and Co-Creative Director Nicole Kelly weigh in.

"Grace was designed by a local artist and we instantly fell in love with it. It felt elegant yet stylish, so took on the name, Grace. The beauty and detail in the print resonated, and whispers around the office asked the question, is it our most beautiful print ever?"

"Grace reminds me of old Hollywood glamour from the Golden Age, which has made a comeback in recent years," says Nicole. "She is elegant yet modern—think iconic Grace Kelly, who embodied the meaning of her name by virtue of her natural charm, poise, and classic beauty." 
"
Papinelle's heritage is beautiful hand-drawn prints.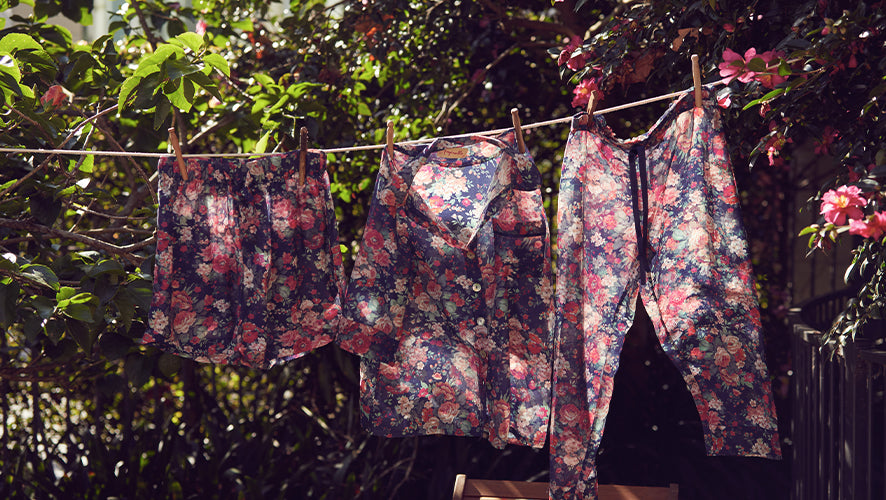 Feminine yet subtle
Of course, Grace is just one among many other beloved floral prints, including some of Papinelle's all-time bestsellers such as our signature Cheri Blossom print. "It keeps proving how timelessly beautiful it is. We recreated the design a few years back and add in new colours every season. It's feminine yet subtle, and is one of those rare prints that translates in any colour or fabrication," Renae notes. "While most of Papinelle's prints originate in our own design studio, we equally love collaborating with designers to create interesting, noteworthy prints. For the past four years, for example, we've teamed up with Karen Walker for a limited-edition luxury sleepwear collection full of intricate prints. These eclectic capsule collections result in complete sell-outs each year.
"
The beauty and detail in the print resonated, and whispers around the office asked the question, is it our most beautiful print ever?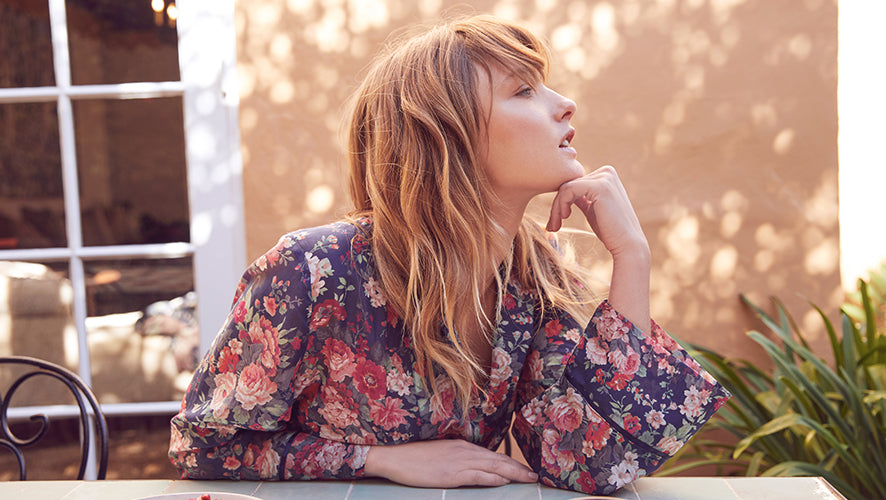 The process
The slow, considered process for each print begins with a theme and colour direction. Mood boards follow, and then a series of sketches, before the print designer hand-paints the elements that will eventually make up the final print. "The hand-painted florals are then scanned into a computer program and put into a repeat format where colour and scale is played with until its perfect," Renae explains. Next, the design is screen-printed onto fabric, a lengthy process in order to get the colours and details just right.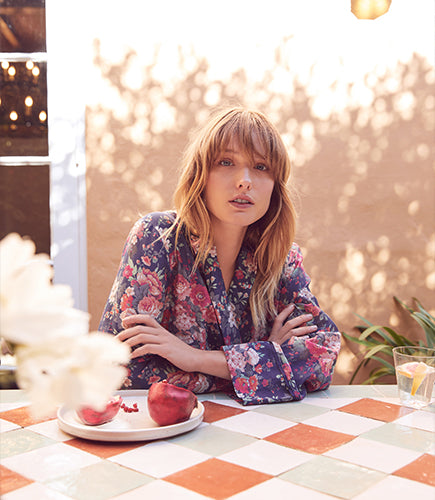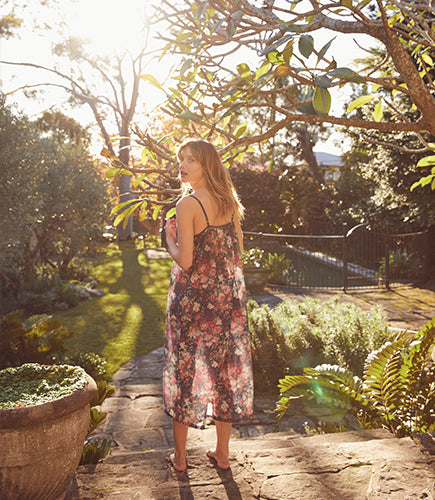 It captures the spirit of old Hollywood glamour while also being breathtakingly modern.
Every now and then, we create a print that is so intricate and detailed it cannot be screen printed as there are simply too many colours. Grace is one of those prints. And so it goes through a digital printing process instead, which is usually more costly but results in stunningly detailed designs. It's this level of detail that makes Grace one our most beautiful prints, ever.